Home Page
About The Fish That We Fish For
Newsletters
OUR FISHING COURSES
Trout Fishing
Sea Trout Fishing
Salmon Fishing
Grayling Fishing
Salt Water Bass &
Pollack Fishing
Casting Tuition
EXCLUSIVE PRIVATE FISHING
Click for Info & to Apply
FISHING HOLIDAYS
| | |
| --- | --- |
| | Alaska(USA), Argentina, Azores, Bahamas, Belize, Brazil, Canada, Canada, Chile, Congo, Costa Rica, Denmark, Egypt, Gabon (AFRICA), Gambia, Greenland, Iceland, India, Ireland, Kenya, Kola(USSR), Lithuania Mexico, Mongolia, Montanna(USA), New Zealand, Norway, Scotland (UK), Seychelles & Mauritius, South Africa, Southern Tanzania, Sweden, Wales(UK), Zambia, Zimbabwe |
Personal & Corporate
FISHING VIDEOS
_Click too See Our Video Collection
CORPORATE DAY
_Cost Effective Fishing
FISHING GIFT FOR B'DAY / XMAS
_For Partners & Friends
BOOKINGS
Click Here to Book a Course
ACCOMMODATION
Places to Stay In Bala
CONTACT DETAILS
Email:
Click Here to Email Us
Mobile:
+44(0)7795 214 934
Online Enquiries:
Click Here to Send Enquiries
Location:
Address, Map & Directions
SPONSORS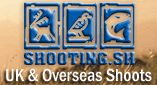 CASTING TUITION Personal and Individual, and for Small Groups
I hope you all will benefit from tips and photos here which give you a pre-course feel of what you will be doing on the Trout or Grayling courses held on the Welsh Dee.
Casting for me is a precise art, not until I became an instructor did I consider the approach, conditions applying and, the different aspects from stance angle and the all important timing allowing your casting to flow effortlessly, we all need a tune up even me and I do have a session with a co-instructor once a year to discuss and improve casting, but practise only makes perfect if you know what to do in the first place a simple adjustment or two can make the difference between a poor caster to a quality performer, I encourage all beginners or intermediate casters to have a 3 day course in that time you will improve out of site not only in casting but approach, entomology in a river setting, flies to use, and why and when, and importantly understand your quarry.
A hot day lunch time knot session 3 knots in 5 minutes Go!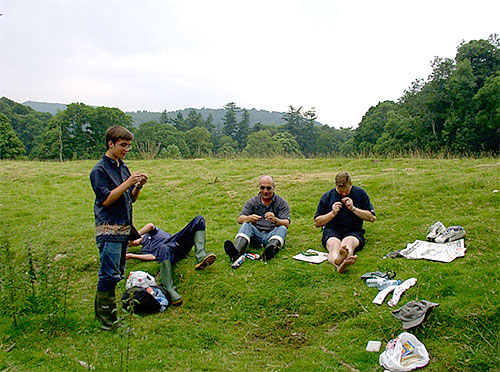 Assisting a client to understand the importance of 10am stop on the forward cast.