FISHING IN LITHUANIA
The Merkys River Basin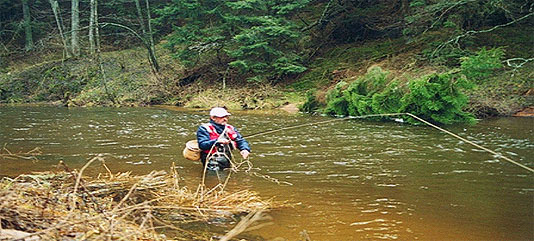 Do not miss the chance of having a rest and seeing intact nature in enjoying the unspoiled natural surroundings of Dzukija National Park, which is located in the Southeast of Lithuania. Spend 4 days fly fishing in some of the best rivers the country has to offer. Accommodation is in cosy countryside tourism apartments with breakfast included. Also included in the package is fishing guide with transport, a picnic lunch, fishing permits and licences.
Target Species
Seatrout
Brown Trout
Grayling
Best Time of Year
Fishing Season – April through November. However, some fishing restrictions should be considered: grayling fishing is prohibited from 1st March to 30th April, and brown trout, sea trout fishing is not permitted from 1st October to 31st December.
Tackle Required
5/7 weight 9' fly rods are fine.
Country
Itinerary
Day 1:
Collection from Vilnius Airport, drive to Puvociai, fish the Merkys River

Day 2:
Fish the Ula River

Day 3:
Fish the Salcia and the Visincia Rivers

Day 4:
Depart Vilnius Airport
Note: Reservations should be made at least 2 weeks in advance.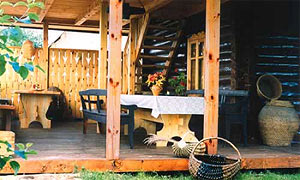 Cost of Holiday and Duration
3 days fishing. 4 day trip

Accommodation – licensed countryside tourism apartments.

Food – 2 times a day (breakfast, picnic lunch); European cuisine.

Prospective Group Size – 4-5 people.
Necessary Clothing and Facilities – 'Wader' like costumes, rubber boots, warm clothes, fly-fishing rod, chemicals against mosquitoes and midges. If noticed in advance facilities mentioned above could be rented for an additional price.
Package Price – 1 person per 1 day (when group consists of 5 people) 160 euro. Tour package includes transportation, accommodation, food (2 times per day), fishing guide, fishing permits and licences.