Home Page
About The Fish That We Fish For
Newsletters
OUR FISHING COURSES
Trout Fishing
Sea Trout Fishing
Salmon Fishing
Grayling Fishing
Salt Water Bass &
Pollack Fishing
Casting Tuition
EXCLUSIVE PRIVATE FISHING
Click for Info & to Apply
FISHING HOLIDAYS
| | |
| --- | --- |
| | Alaska(USA), Argentina, Azores, Bahamas, Belize, Brazil, Canada, Canada, Chile, Congo, Costa Rica, Denmark, Egypt, Gabon (AFRICA), Gambia, Greenland, Iceland, India, Ireland, Kenya, Kola(USSR), Lithuania Mexico, Mongolia, Montanna(USA), New Zealand, Norway, Scotland (UK), Seychelles & Mauritius, South Africa, Southern Tanzania, Sweden, Wales(UK), Zambia, Zimbabwe |
Personal & Corporate
FISHING VIDEOS
_Click too See Our Video Collection
CORPORATE DAY
_Cost Effective Fishing
FISHING GIFT FOR B'DAY / XMAS
_For Partners & Friends
BOOKINGS
Click Here to Book a Course
ACCOMMODATION
Places to Stay In Bala
CONTACT DETAILS
Email:
Click Here to Email Us
Mobile:
+44(0)7795 214 934
Online Enquiries:
Click Here to Send Enquiries
Location:
Address, Map & Directions
SPONSORS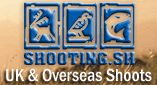 FISHING IN SEYCHELLES & MAURITIUS
'Flats to try'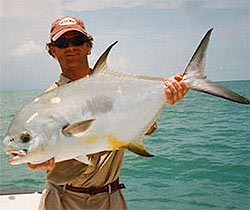 Outstanding bone fishing from, October through May Firm white sand flats, Shark Trevally, a dozen other species. Probably the best Marlin fishing in the world today.
A choice of 2 lodges and multi-species.
Target Species
Seychelles
Permit, Bonefish, Shark, Trevally, Barracuda and 30 other species locally.
Mauritius
Black Marlin Blue Marlin Striped Marlin, Wahoo, Sailfish, Dorado's Yellow fin Tuna Bonito, and Large Shark many varieties Tiger, White Tips Hammer heads.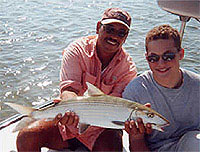 Best Time of Year
November – May
Tackle Required
9ft rods with 8 weight lines for Bones and Permit but a better all-round rod for the in case 9ft 10 weight is a must with floaters a necessity. A good disc drag reel with plenty of 20lb backing will tackle most of the fish you will find here. (In Seychelles) All tackle supplied at Pirogue as it is deep fishing central.
Country
Mauritius and Seychelles Island's
Location
Indian Ocean off the east coast of Africa. Paradise Island setting.
Travel Arrangements and Accommodation
Direct flights from UK to Mauritius, and Seychelles.
Cost and Duration
Mauritius.
Cost – La Pirogue – Mauritius Half Board, all year, 7 nights prices from £675.00- £1125, Single supplement from £873.00-£1135.00
Flights from £660.00
Fishing. Charter rates per boat per day Inc captain are £330 (42 footer), £274.00 (36 footer), You need to book your boat at the same time as you book your trip. The 24footer is offered for local reef fishing at £68.00 for 2 hours then £24.00 per hour.
Seychelles.
Cost – Alphonse Island Resort, October – May 7 nights / 6days guided fishing £4400.00, Non – Fishing £1947.00 2 sharing.
Flights from £590.00