Home Page
About The Fish That We Fish For
Newsletters
OUR FISHING COURSES
Trout Fishing
Sea Trout Fishing
Salmon Fishing
Grayling Fishing
Salt Water Bass &
Pollack Fishing
Casting Tuition
EXCLUSIVE PRIVATE FISHING
Click for Info & to Apply
FISHING HOLIDAYS
| | |
| --- | --- |
| | Alaska(USA), Argentina, Azores, Bahamas, Belize, Brazil, Canada, Canada, Chile, Congo, Costa Rica, Denmark, Egypt, Gabon (AFRICA), Gambia, Greenland, Iceland, India, Ireland, Kenya, Kola(USSR), Lithuania Mexico, Mongolia, Montanna(USA), New Zealand, Norway, Scotland (UK), Seychelles & Mauritius, South Africa, Southern Tanzania, Sweden, Wales(UK), Zambia, Zimbabwe |
Personal & Corporate
FISHING VIDEOS
_Click too See Our Video Collection
CORPORATE DAY
_Cost Effective Fishing
FISHING GIFT FOR B'DAY / XMAS
_For Partners & Friends
BOOKINGS
Click Here to Book a Course
ACCOMMODATION
Places to Stay In Bala
CONTACT DETAILS
Email:
Click Here to Email Us
Mobile:
+44(0)7795 214 934
Online Enquiries:
Click Here to Send Enquiries
Location:
Address, Map & Directions
SPONSORS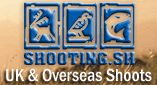 FLY FISH FOR YELLOW FISH ON THE VAAL RIVER SOUTH AFRICA'S MAHSEER!

Fishing a Free Stone River in Dramatic Scenery
Interestingly enough we have access to 35 miles of double bank fishing on the Vaal River, most of the tributaries running into this 250 meter wide main river resemble a typical Scottish River, with shallow runs bends and eddies,
the Yellow fish attain weights in excess of 30lb here and it resembles a hump back Mahseer and fights just as hard!!! add carp to 50lb and huge Catfish in excess of 200lb its a fishing Valhalla.
The plains game in and around the river offers great sight seeing your accompanied by a guide for safety.

Fly Fishing for Yellow Fish up to 30lb's is a dream stronger than a salmon and comparable lb for lb with Mahseer its incredible the world has not heard of these fish and there fighting prowess, readily taking dry flies and utilising crab patterns we would consider for permit on the flats is a killing method the fishing is much like Salmon fishing or Sea-trout, casting down and across letting the fly swing round, they stay in large shoals fish sizes are varied if you take a 5lb fish your likely to take another one similar sized take a 30lb fish and its the same the next will be 30lb!! On dry fly mayfly patterns grasshopper and any large Nymph will suffice they are not easily upset so Czech nymphing is a killing method as well, so a 6-7 weight rod will be sufficient for delicate presentation but strong enough to hold a decent fish runs are searing and break off's many they are a barrel of muscle and don't give up easy you have been warned.
The fishing is practicably untouched.
Other species available offer the coarse angler a fascinating experience with big bags of carp and catfish from Lakes and the river best common carp from the river to date is 27lb, while fishing for Yellow fish there are reported catfish in excess of 200lb and average fish is a 100, and a number of 150-170lb's are taken annually but remember fishing pressure is so low we cannot judge what size the fish run to in a consistent manner.

So what are you waiting for Join one of our parties between October and March 2009-2010 Bob Glynn or Andy Nicholson will be your host and head instructor's and assisted by local guides.
The Lodge and Accommodation






Approximately 400 kilometre's from Johannesburg airport, this family run private game lodge bordering the River Vaal, is set in over 2500 acres of bush veldt with its very own wild game and fishing lakes.

It offer's an exceptional experience combining the wild unspoiled beauty of the bush with outstanding facilities and service.

Whilst retaining the traditional charm of the African bush, Cawood's Hope, set in beautiful gardens also offers a private guest lounge, dinning area, bar, sun deck, swimming pool and health spar expected by the discerning traveller.

ROOMS
All rooms are set around a large attractive thatched lodge, with views across the veldt and are within earshot of a water hole, where nature's own side show includes some of Africa's indigenous species.

All rooms are spacious and tastefully decorated in a traditional Colonial African style.

There is on offer accommodation for 20 guests including an executive family room with king size bed and two singles, two executive king sized rooms and six large twin bedded rooms. All are en-suite with air conditioning, tea and coffee making facilities and a laundry service.

Staying at Cawood's Hope is not only about sleeping well, and enjoying nature but also about experiencing the comforts of home.

FOOD
Our cook ensures that all meals are created with quality ingredients, care and enthusiasm. We use local produce including game meat, creating delicious meals which can be served in the dining room, enjoyed outside under the stars, or the braai area.

We understand that sometimes guests have special dietary requirements and we have no difficulty meeting their needs.
Our Location

Non-malarial area, No Crocodiles, No Hippos.

Travelling and Transport and Cost
The International Traveler will fly into Jo'burg and pick up a low cost flight to Kimberley where we will collect you on arrival. Cawood's Hope is some 30 km from the regional market town of Christiana at the eastern edge of the Northern Cape Province, bordering the magnificent River Vaal and only 45 minutes drive from the famous diamond capital of the World – Kimberley. Or a four hour drive from Jo'burg included in cost.

Cost and what's included.
£1390 includes flight, all transfers, food and accommodation fishing licence's, guides boats etc.