FISHING IN SWEDEN

Adventures on the Arctic Circle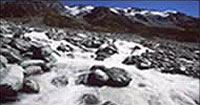 Welcome to our Swedish spot, we have 11 destinations to offer and the mountains, lakes, rivers and forests, the fresh air and the pure water, the silence and the remoteness are what attract most people to visit this vast country three times the size of England but with only a sixth of the population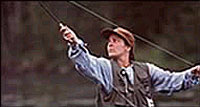 We offer excellent opportunities for fly-fishing in unspoilt wilderness. Here you can discover your own stretch where you can fish for days without seeing another soul or join fellow fishermen in one of the well-established mountain fishing camps.
Some of our fishing is found in the wilderness above the Arctic Circle-in Lapland.
You can drink straight from the clean unspoiled waters catching fish that have never seen an angler before, you will have 24 hrs daylight as the sun never actually sets here in June and July.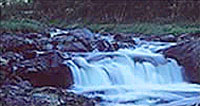 Salmon, Sea trout, Brown trout, Arctic char, Grayling and Pike are only some of the species, which grow large and are abundant in the numerous rivers, lakes, streams, and tarns.
We offer a selection of top-class fishing destinations in arguably Europe's last true wilderness. We take care of all practicable arrangements, including booking your flights, so you can concentrate on and enjoy the fishing.
Local, English speaking fishing guides who know the waters intimately will accompany you. Accommodation ranges from basic fishing camps to comfortable hotels depending on the destination.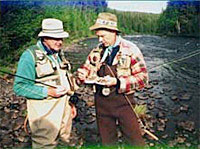 Please note fishing in this region is pure wilderness there are no pubs no shops and your mobile phone will not probably work, this is an adventure a real chance to stretch yourself in a total breathtaking environment.
The Fishing's
This is a brief outline of what is on offer we can supply a full brochure if required.
The map indicates the destination of the fishing's.
And we will give at a glance a brief
TJUONAJOKK
World famous for its fantastic fishing for large grayling. You take the helicopter to the camp, which is situated 200 miles north of the Arctic Circle, in the valley of the wild and untamed Kaitum River.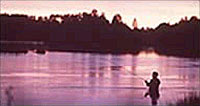 AT A GLANCE
Fish- Grayling, Trout, Arctic Char- Waters – large to medium –sized mountain rivers, streams, and lakes, - Season – 28th June - 5th September
MIEKAK
One of Sweden's most well established fishing camps, lies deep in road less land in a magnificent mountain setting right on the Arctic Circle. The Helicopter takes you to one of Sweden's best spots for large Brown trout and Arctic Char.
AT A GLANCE
Fish - Brown Trout, Arctic Char – Waters – Small to medium - sized mountain rivers, streams lakes tarns – Season – 15th July – 25th August
KULTSJON
Offers excellent and varied fishing for Brown trout, Grayling and Arctic Char in a spectacular mountain setting. The fish are beautifully marked and truly wild and there are many waters with different characters waiting to be discovered.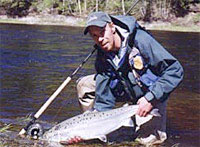 AT A GLANCE
Fish – Brown Trout, Arctic Char, and Grayling Waters – Small to medium sized Mountain Rivers, streams, lakes, tarns. Season 15th July –25th August
LAINIO
The beautiful unspoilt Lainio River is famous for its large wild Salmon and is one of the last natural habitats of this endangered species. The river flows through a taiga landscape way above the Arctic Circle and the water is so clean you can drink safely from the river record Salmon is 46lb
AT A GLANCE
Fish – Salmon, Brown Trout, Grayling, Arctic Char Waters – Medium to large mountain rivers, smaller mountain streams forest lakes Season – 12th June-15th September
ANGESAN
The mighty and untamed Kali River is one of Europe's largest and best rivers for wild Salmon. With its dramatic rapids and spectacular waterfalls rich in fish it offers a unique and interesting fishing location. At Camp Linafall you will find everything you need for a great Salmon fishing trip.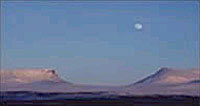 AT A GLANCE
Fish – Salmon, Sea Trout, Trout, and Grayling Arctic Char Waters – medium sized Forest Rivers, streams and mountain lakes –Season – 1st June – 15th September
VASTERDAL
The Vasterdal river near Malung provides excellent dry fly fishing for indigenous trout, Grayling and char, in a beautiful forest wilderness. The river is relatively shallow and the fish are almost always ready to take a well-presented fly.
AT A GLANCE
Fish – Brown Trout, Grayling, and Char Waters – Medium sized Forest River, smaller streams, and lakes. Season – 15th May – 31st October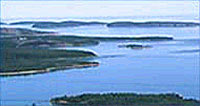 LOGDE
The river offers a real wilderness fishing adventure and is in many ways the complete fly fishing river. It offers a range of conditions from wide, quite slow runs to pools and fast rapids as it flows through a beautiful and heavily wooded valley. It holds a wide variety of game fish species
AT A GLANCE
Fish – Trout, Salmon, Sea-trout, Grayling Waters – Medium –sized forest river, smaller streams, lakes Season Salmon 25th May – 31st August, Trout and Grayling 1st June –15th September – Sea trout - 1st - 31st July
GIMAN
The water provides world class Grayling we will be fishing the Idjorstromen a mile long stretch of outstanding Grayling fishing reckoned the best in the world.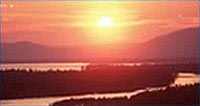 AT A GLANCE
Fish - Grayling and Brown Trout Waters – Medium sized forest river, smaller streams, lakes Season – Grayling – 1st June – 30th September, Trout – 1st June – 31st August
BYSKE
The river is one of Sweden's most famous Salmon Rivers, but fishing for Sea trout is
Excellent the river is not just fantastic fishing water but an experience in itself as it descends rapidly through a partly deep and narrow river valley over a relatively short distance, resulting in many fine rapids interspersed with slower stretches.
AT A GLANCE
Fish – Salmon, Sea trout, Trout Grayling Waters – Large to medium forest river, smaller streams, lakes. Season. 25th May – 5th September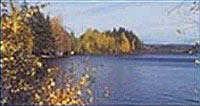 HOKENSAS
Sweden's best-known still water fishing areas. High up on a forested ridge are some 30 lakes of different sizes stocked with rainbow trout, brown trout and brook trout. Some lakes are reserved for fly-fishing. There are also wild waters both lakes and rivers here perhaps May June are the best months as hatches of mayflies, damselflies and the large ephemera vulgate hatch. The record rainbow caught on fly weighed 7.5kg (16.5lbs), Brown trout 5.6kg (12.3lbs) and brook trout 1.8kg (4lb)
Fish: Rainbow, Brown and Brook trout Waters Large to medium-sized forest river, smaller streams, Lakes. Season. 25th May – September
HIGH COAST
The high coast on the Baltic Sea, an area of outstanding Beauty, offers very good opportunities to catch record pike, either in one of the inland lakes the record pike is over 51lb in weight
AT A GLANCE
Fish. - Pike Sea trout perch Waters Sea and lakes Season May - October
Location
11 different destinations flights into Stockholm and transfer either by internal flight or by road, some of the fishing is on the border at Lapland.
Travel Arrangements and Accommodation
UK- Stockholm, all the lodges and hotels are of the highest standards, and offer home cooking, you can have self catering if you wish.
Cost and Duration
Tjuonajokk from £1159.00 per person, to £938.00 for 4 persons flight £300.00
Miekak from £1386.00 per person, to £1297.00 for 4 persons flight £300.00
Kultsjon from £ 655.00 per person to £490.00 for 4 persons, flight £300.00