Home Page
About The Fish That We Fish For
Newsletters
OUR FISHING COURSES
Trout Fishing
Sea Trout Fishing
Salmon Fishing
Grayling Fishing
Salt Water Bass &
Pollack Fishing
Casting Tuition
EXCLUSIVE PRIVATE FISHING
Click for Info & to Apply
FISHING HOLIDAYS
| | |
| --- | --- |
| | Alaska(USA), Argentina, Azores, Bahamas, Belize, Brazil, Canada, Canada, Chile, Congo, Costa Rica, Denmark, Egypt, Gabon (AFRICA), Gambia, Greenland, Iceland, India, Ireland, Kenya, Kola(USSR), Lithuania Mexico, Mongolia, Montanna(USA), New Zealand, Norway, Scotland (UK), Seychelles & Mauritius, South Africa, Southern Tanzania, Sweden, Wales(UK), Zambia, Zimbabwe |
Personal & Corporate
FISHING VIDEOS
_Click too See Our Video Collection
CORPORATE DAY
_Cost Effective Fishing
FISHING GIFT FOR B'DAY / XMAS
_For Partners & Friends
BOOKINGS
Click Here to Book a Course
ACCOMMODATION
Places to Stay In Bala
CONTACT DETAILS
Email:
Click Here to Email Us
Mobile:
+44(0)7795 214 934
Online Enquiries:
Click Here to Send Enquiries
Location:
Address, Map & Directions
SPONSORS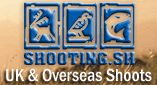 CASTING TUITION Personal and Individual, and for Small Groups
Third day the beginner has shown good progress and I was able to move him into some difficult casting for awkward situations in this case using a single spey cast with a 9ft trout rod , note anchor point minimum water disturbance even though I was holding his arm to get him to appreciate the movement and that a similar distance without catching the bank or the trees behind can be achieved, this is a key cast on any Sea-trout or Salmon course you will attend.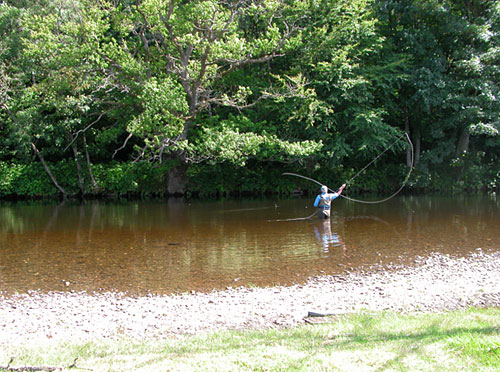 Demonstration by Bob Glynn –(Wading position) lifting the rod high due to wading depth but forming a nice 'D' loop before the' anchor' of the line on the water to my right side opposite me a rod length away., this causes the rod to load like a spring.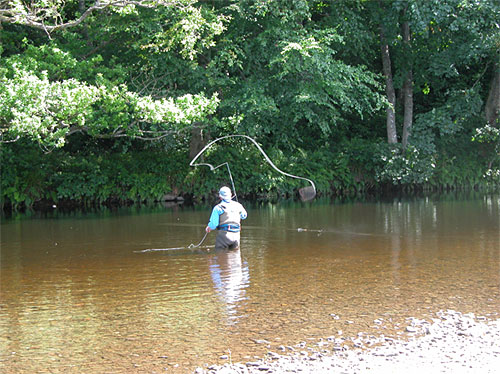 The fly line tippet section or fly has anchored see water movement to my right hand side this has caused the line to load the rod imparting energy to the rod, all you need to do is move your arm forward (no wrist) and stop at 10.30 here due to my depth the line rockets away minimum disturbance minimum movement and no tree or bank vegetation near the line.